Who Are We?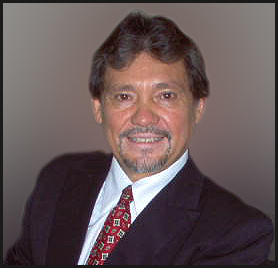 Francisco Espinosa & Co, Francisco Espinosa its principal has been in practice since 1977, in Pomona 26 years. Credential: Bs with a major in accounting, License by the Department of the Treasury, EA, Fluent in Spanish, Experience with a Big 5 accounting firm (now four), experience with Peachtree, One Write Plus and QuickBooks Pro software. Specializes in accounting and tax preparation for a wide variety of clients. We specialize in: 

All the personal and business tax returns that we prepare are filed electronically
* Tax return filing and tax planning for individuals
* Corporate tax return filing
* Computer accounting systems set-up and training
* Payroll and Bookkeeping training
* Payroll services
* Agressive audit representation before the IRS for personal and business taxes
* Management consulting for increase profits
* SBA loans for buildings, equipment, inventory and working capital
* Accounting for Churches and Non-profits

New:
* We can do your accounting over the internet, most of our services do not require any office visit
* Tax research on any subject 

 We will always:
* Give you a free consultation
* Be available to save you money
* Return your calls promptly
* Be available to meet at your place of business or our office
Annual participation in Continuing Professional Education courses offered by local chapters of national accounting, tax associations and a three day IRS National Tax Forum, keeps the firm on the "leading edge" of ever-changing tax laws and accounting methods.
Computerized offices and internet access ensures clients accurate, efficient, state-of-the-art service at a competitive price.
Visit the "Services" area of our site to learn more about the many accounting and tax services available to individuals and businesses.
Visit the "Contact Us" page for information regarding how to reach us via telephone, fax, e-mail or mail.
Feel free to contact the office anytime. 

We're here to help.

We are as far as your telephone and as close as your computer keyboard at: fespinosa@verizon.net